Quality
Top-quality is our highest priority and the benchmark for everything we do. Our ultimate goal is to achieve zero failures. This high expectation is derived from our awareness of our responsibility to our customers, suppliers, and employees. We have introduced an integrated Total Quality Management (TQM) concept to achieve this goal, which encompasses all of the tools laid out in the Six Sigma management and Lean Manufacturing.

Quality Policy
We consistently meet and exceed the needs of our customers through continuous quality excellence.

Our Quality Management System - Quality assurance in all areas
For us, quality relates to every area of the company. Our management system plays a central role here. It is an interconnected set of processes that define all employees' responsibilities, authority, and methods to exceed customer expectations. Our Quality Management System is based on our Vision, Mission and Values in alignment with definitions set out in the ISO 9001:2015 and IATF 16949:2016 standards and additional customer-specific requirements, ensuring we supply all services at a constantly high level of quality.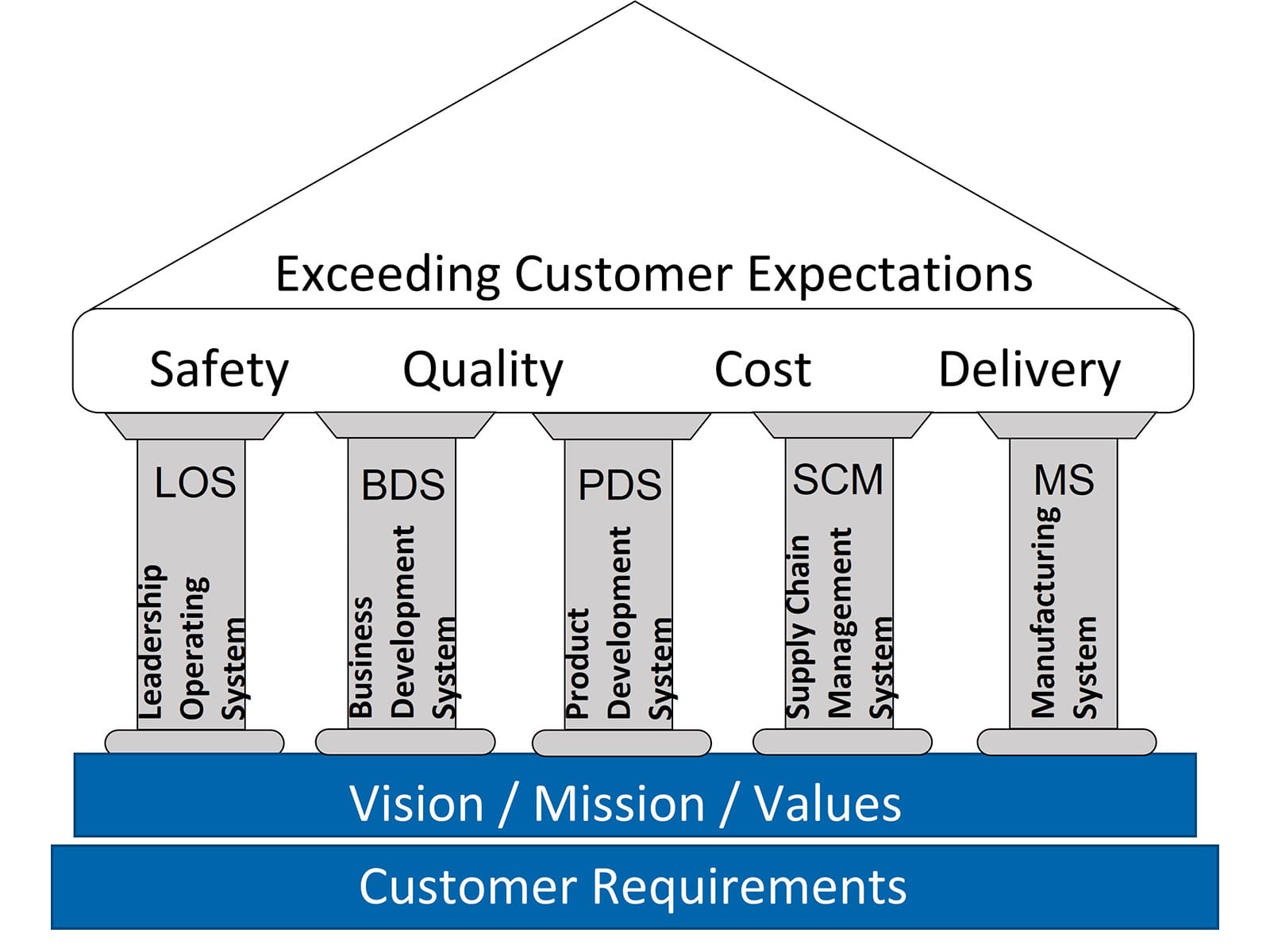 • Customer Requirements: QMS is built on a foundation of customer requirements. Understanding these requirements is fundamental to exceeding customer expectations.
• Vision / Mission / Values: All work must be performed in a manner consistent with the Focuslight Vision, Mission and Values

• LOS / BDS / PDS / SCM / MS: The processes for performing the work are interrelated and organized by the sections that define the five operating systems

• BDS, PDS and MS define the core business systems of QMS and are supported by LOS and SCM. Each system consists of processes that are documented as procedures. The interaction between processes is identified in each procedure. Monitoring and measurement of QMS system performance shall be conducted in accordance with the Management Review process and established measurable.

• Safety / Quality / Cost / Delivery: The five operating systems ensure that products are designed and manufactured to satisfy all customer requirements.

• Exceeding Customer Expectations: The culmination of the QMS processes is exceeding customer expectations.

Quality Certificates
Focuslight is certified to IATF16949:2016 for Automotive business and ISO9001:2015 for Non Automotive business. We implement our quality management system from materials and components procurement to product design, manufacturing, and verification.

We stringently follow the requirements of our quality system to ensure the quality and reliability of each of our products, and compliance with regulations of products and services.