Upcoming Event | AuSn Thin Film Technology and AuSn Pre-deposited Substrates for Optoelectronics
2022-07-13
On July 14, 9:30 am - 10:00 am, Focuslight will join CIOE (China International Optoelectronic Exposition) in a webinar session.
Allen Liu, Senior Product Line Manager of Advanced Materials from Focuslight's Diode Laser Business Unit, will give a presentation entitled "AuSn Thin Film Technology and AuSn Pre-deposited Substrates for Optoelectronics" in English.
Abstract
AuSn thin film is a critical technology to ensure the long-term reliable use of optoelectronic devices. Compared to traditional materials such as Indium, SnPb, SnBi etc., AuSn bonded devices have superior performance in durability, oxidation resistance and thermal fatigue resistance. In this session, Allen Liu, Senior Product Line Manager of Advanced Materials from Focuslight's Diode Laser Business Unit, will present the design and key process of AuSn thin film, combined with application data of high-power diode laser devices. It will be a detailed introduction to AuSn thin film technology and AuSn pre-deposited substrates for optoelectronics from the application point of view.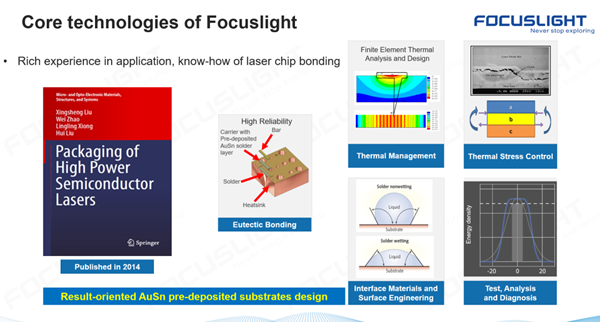 Focuslight pioneers in the pre-deposited AuSn thin film and AuSn eutectic bonding technologies with more than 10 years of technological investment. Focuslight has been supplying AuSn substrate materials to its clients since 2020, and now the manufacturing capacity has reached over 500,000 pcs per month. Focuslight also provides customized pre-deposited AuSn substrates and thin film metallization as technical service.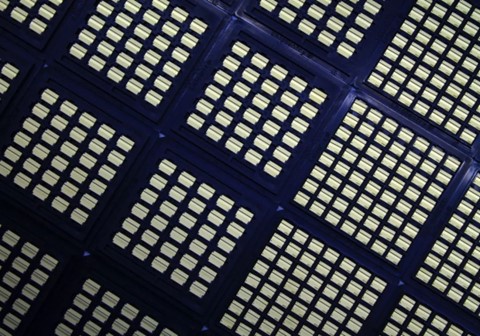 AuSn Pre-Deposited AlN Ceramic Submounts
Speaker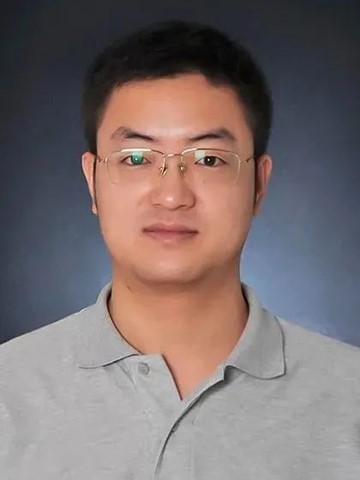 Allen Liu has 13 years of experience in materials science and engineering. He joined Focuslight in 2013 and has served as R&D project manager, product manager, and senior product line manager. Now he is the manager of the advanced materials product line in the Diode Laser Business Unit.
Webinar Introduction
CIOE Webinar is a global online conference platform created by China International Optoelectronic Exposition (CIOE) for the optoelectronic industry and applications. It aims to share the latest updates of advanced technologies and application cases in China with international optoelectronic players. It also serves as an efficient way to get first-hand information about China's optoelectronic market, get in touch with the Chinese players and expand the business network in the industry.
Please scan the QR code or click here to register. We look forward to discussing with you live!