Focuslight Announces the Blue Meniscus SAC
2022-05-09
Focuslight Technologies Inc., a global provider of high-power diode lasers and micro-optics, has announced the Focuslight Blue Meniscus SAC. This new SAC with an effective focal length (EFL) of 9.7 mm has a concave-convex, acylindrical lens design for the collimation of the slow axis of laser diodes.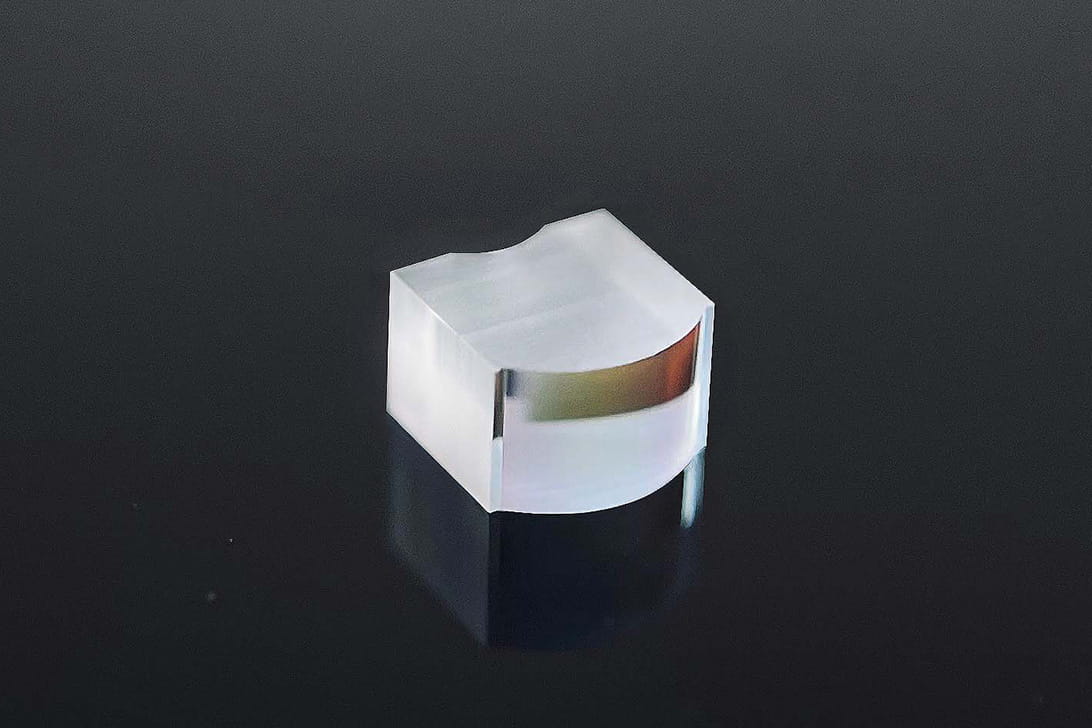 Blue meniscus SAC
Blue diode lasers continue to revolutionize the processing of different materials such as copper and aluminum. The high absorption of blue light compared to infrared light results in a great advantage for typical industrial applications such as cutting or welding. In addition to material processing, other applications in medicine (bacterial treatment and surgery), lighting, or pumping also enjoy recent interest.
Focuslight offers optimized optics for blue. A material with low absorption is the key to prevent heating and its detrimental effects. Compared to other more basic designs, the Focuslight meniscus SAC design is much more compact while maintaining minimal divergence in high-power blue lasers.
Comparison of meniscus SAC vs. regular SAC:
In case the effective focal length is identical, the total length of the system is much smaller compared with a regular SAC (EFLregular SAC = EFLmeniscus SAC). This enables compact designs with smaller footprints.
Regular SAC:


Meniscus SAC:

The simulation shows the comparison of the distances to the laser source with a regular SAC and the new meniscus SAC.
Focuslight produces lenses on wafers, which allows several thousand lenses to be fabricated in a single step. The result is a scalable and cost-effective production technology for very high quantities.