Focuslight just had a splendid show at the 25th Laser World of Photonics held in Munich, Germany from April 26th to 29th. Visitors worldwide stopped by at Focuslight's booth and had comprehensive communications with our global sales team and technical experts.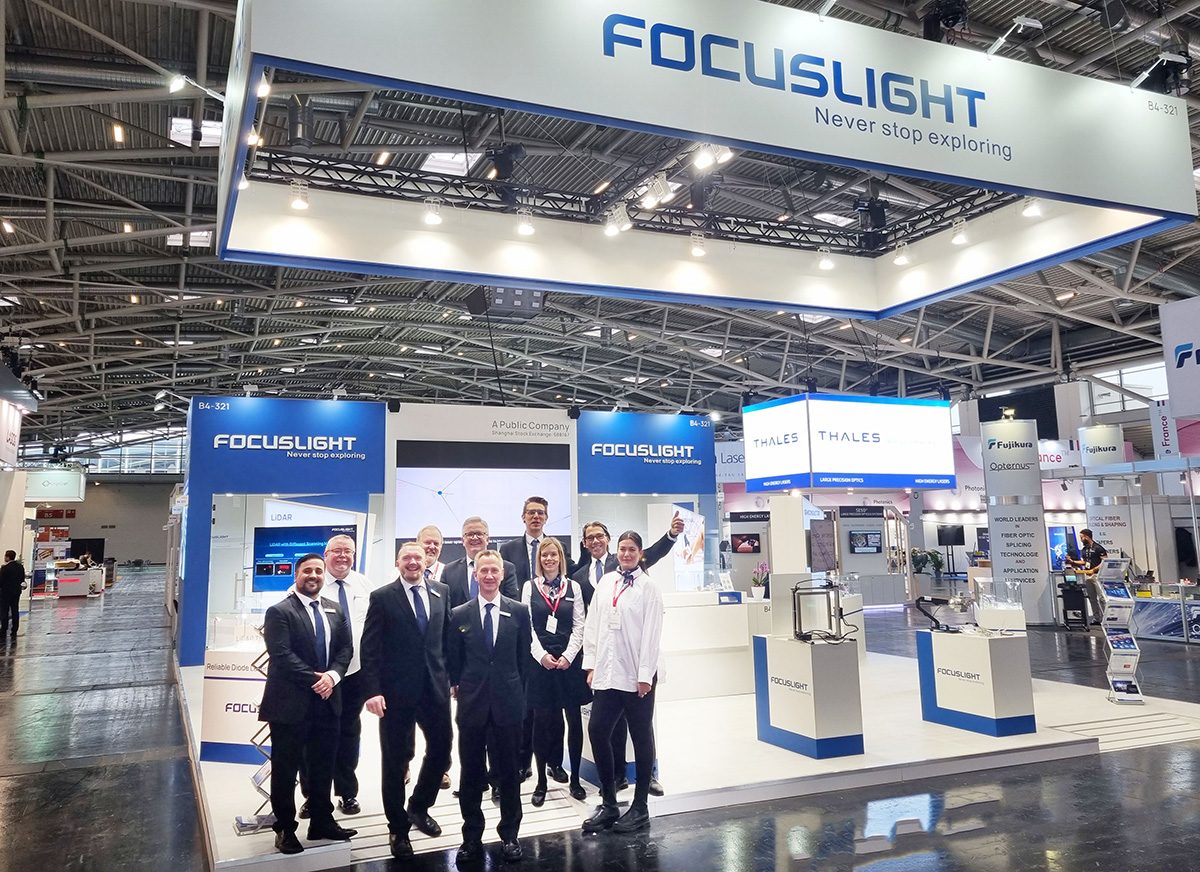 Focuslight's exhibition at booth # B4. 321 featured the high-power diode lasers, laser optics, and application solutions in pan-semiconductor manufacturing, automotive LiDAR, consumer health and professional medical uses. Our technical experts have also given on-site presentations at two forums as well as remote in-booth presentations, introducing Focuslight's exciting progress in research and development.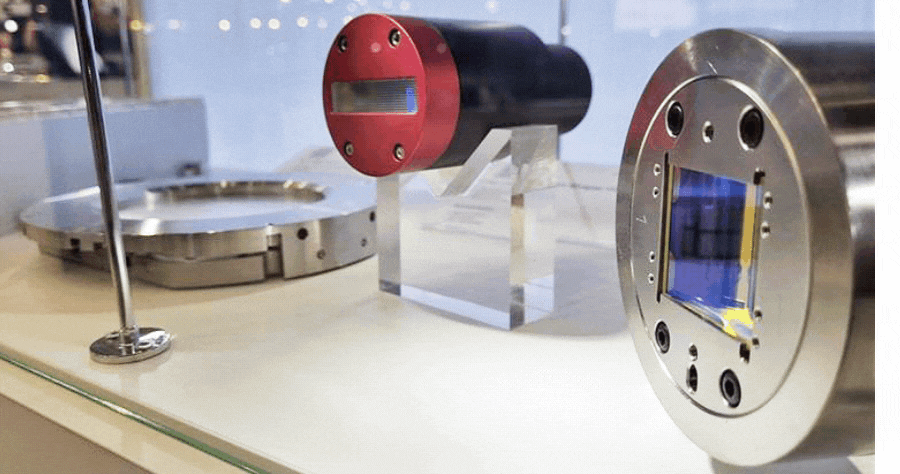 For the first time, Focuslight showcased our capabilities in micro-optic beam shaping through a live demo (see video below). Visitors were deeply attracted by this special demonstration, where Focuslight was displaying a 300mm×300mm wafer (the largest micro-optics wafer in the world) with 49 areas of different micro-optical structures, enabling different beam shaping results like rectangles with different aspect ratios or lines.
Focuslight adopts wafer-level simultaneous structuring process to manufacture micro-optic components, enabling high-precision aspheric structures at micro-nanometer scale on various inorganic materials. The free-form micro-optics can realize various beam shaping purposes, such as fast/slow axis collimation, beam coupling, beam homogenization, and beam diffusion for lasers, etc.
For LiDAR application solutions, Focuslight exhibited our BeamRazor™ series product – line laser transmitter module based on 905nm pulsed edge-emitting laser (EEL). Combined with a mechanical rotating mirror and an APD or an SiPM/SPAD array on the detector end, it can enable a new-generation hybrid solid-state high-resolution beam steering LiDAR of line beam concept. A volume supply contract of this product was awarded in 2021.
In pan-semiconductor manufacturing application field, Focuslight brought it's 100% proprietary DLight®S series diode laser system for laser wafer annealing. This system is applicable in the front-end core process of logic chip manufacturing. The process verification with top semiconductor equipment integrators and top wafer OEM manufacturers has been completed.
With consumer health and professional medical application solutions, Focuslight keeps a long-term strategic cooperation with global healthcare giants. At the show, Focuslight exhibited our innovative solutions for laser skin rejuvenation, laser hair removal, laser body sculpting, as well as medical treatments like dentistry, fluorescence imaging, and general surgery.
The high-performance products and innovative application solutions that Focuslight exhibited at the show have obtained positive feedbacks from attendants who visited our booth. In the future, Focuslight will keep leading the technological development with continuous innovation, create value for customers with high-reliability products. We look forward to meeting you next time!